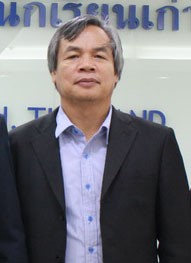 On Jul 20, 2015 12:32 PM, "Ernesto Abrenica" < abcor_ind_corp05@yahoo.com.ph > wrote:
Dear Samran san,
In behalf of Mrs. Teresa Mahiwo, I am relaying to you the sad news of Doc Mahiwo's passing away at 8:25 o'clock this morning at the National Kidney Transplant Institute.
I will e-mail to you the burial details as soon as I have gathered information thru Mrs. Mahiwo.
We will all sadly miss him.
Will keep you posted.
E.V. Abrenica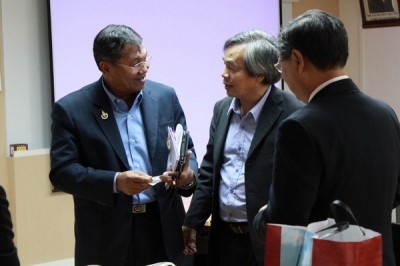 On Monday, July 20, 2015 2:21 PM, Samran Chooduangngern > wrote:
Dear Abrenica-san,
Although with the sad news, your message on the untimely demise of Dr. Mahiwo who is not only my close friend but also a great friend of many Thai colleagues of mine, is much appreciated.
Dr Mahiwo was still strong and looking great when we (Dr Surawut and myself) met with him in Manila in January this year. As you have also shared with us during our recent meeting in Bangkok, his health was still ok in general. Therefore, his sudden demise is much beyond our understanding and expectation. Personally, I feel very very sad, indeed.
Kindly convey to Mrs. Mahiwo our deep condolences on this great loss to herself and all the members of her family this time.
Do keep me posted of the development, please. Thank you.
Kind regards,
Samran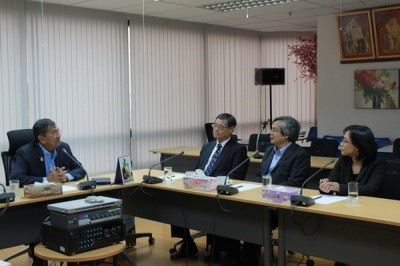 On Monday, July 20, 2015 16:19 PM,    E.V. Abrenica wrote
Dear Samran san,
Thank you for your reply.
Dr. Mahiwo was hospitalized for more than a month due to some complications.
We will always be grateful to him for his magnanimous contribution to our organization and for being such a very good and trusted friend.
Here's an update of the viewing schedule.
July 20 (Monday) – in the evening at St. Peter Memorial Chapel (Araneta/Quezon Ave.)
July23 (Thursday)- in the afternoon at UP Memorial Chapel
Schedule of departure for the Cordillera (Mountain Province), where there will be a ritual in his honor as tribal leader / elder will be held, is not yet final. To be advised later.
Likewise, hereunder is the e-mail address of Dr. Mahiwo's wife, Maria Teresa Mahiwo.
E-mail address: tetmahiwo@yahoo.com
Will keep you posted.
E.V. Abrenica